Welcome to the monthly #SnappedUp linky!
If you love shopping – and snapping up bargains (and you've blogged or vlogged about your latest buy) the #SnappedUp Linky is for you!
We've joined forces with Home and Horizon
 

to bring a fantastic new monthly

linky which celebrates all your best shopping buys; from thrifty finds through to one-off pieces and huge shopping hauls.
You can link up a blog post or a vlog (or both) with a maximum of two links.
But wait, there's more….every month we'll be picking a random winner to win a fantastic prize!
The conference takes place from 24th-30th April and offers a week of events, culminating in a weekend conference.
Follow the 3 simple rules below for your chance to win a ticket to Traverse!
NB: FEB/MARCH LINKY WINNER ANNOUNCED SOON!! 
IMPORTANT:
**** Please note that linky entries will only be considered as eligible competition entries if ALL THREE rules of the linky have been met. ****


The Rules
Comment on the hosts' posts. (marked HOSTS in brackets)

Comment on the post before yours plus AT LEAST one other (preferably all if possible – sharing is caring!)

Grab the badge below and paste it at the bottom of your blog post.
(If you are submitting a YouTube link please post a link on social media or mention the linky #snappedup in your video description, then tweet the hosts)


Note: In Lauretta's role as the Shopping Hauls Round-up Editor for BritMums, she'll also be

picking a selection of the best links to feature on the BritMums site, promoting your blog posts to thousands of readers!
Feel free to tweet the hosts @FamilyMakes and @LaurettaCWright with the link to your post and the hashtag #snappedup and one (or both) of us will retweet it and leave a comment on your blog/vlog.
Thanks for taking part – and remember to pop back soon to see more great buys and leave your comments and support.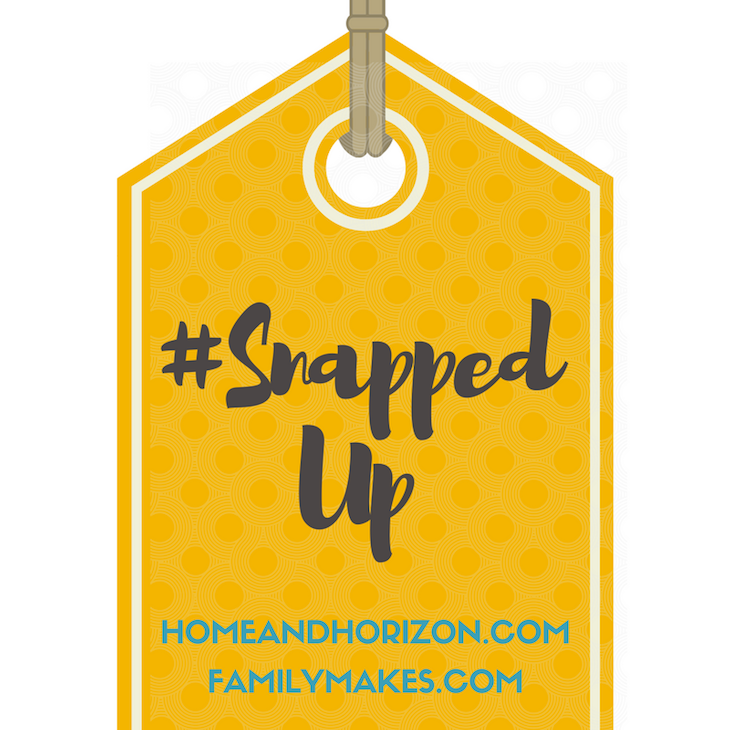 This linky is now closed, please link up to our latest Snapped Up junelinky here
We've linked with the #LuckyLinky to share our great #SnappedUp competition