Welcome to the monthly #SnappedUp linky for April-May!
If you love shopping – and snapping up bargains (and you've blogged or vlogged about your latest buy) the #SnappedUp Linky is for you!
We've joined forces with Home and Horizon
 

to bring you a fantastic monthly

linky which celebrates all your best shopping buys; from thrifty finds through to one-off pieces and huge shopping hauls.
You can link up a blog post or a vlog (or both) with a maximum of two links.
But wait, there's more….every month we'll be picking a random winner to win a fantastic prize!
This month we've got a £20 Amazon voucher to offer one lucky linker!
Follow the 3 simple rules below for your chance to win:
NB: MARCH/APRIL TRAVERSE TICKET WINNER NOW ANNOUNCED! 
IMPORTANT:
**** Please note that linky entries will only be considered as eligible competition entries if ALL THREE rules of the linky have been met. ****


The Rules
Comment on the hosts' posts. (marked HOSTS in brackets)

Comment on the post before yours plus AT LEAST one other (preferably all if possible – sharing is caring!)

Grab the badge below and paste it at the bottom of your blog post.
(If you are submitting a YouTube link please post a link on social media or mention the linky #snappedup in your video description, then tweet the hosts)


Note: In Lauretta's role as the Shopping Hauls Round-up Editor for BritMums, she'll also be

picking a selection of the best links to feature on the BritMums site, promoting your blog posts to thousands of readers!
Feel free to tweet the hosts @FamilyMakes and @LaurettaCWright with the link to your post and the hashtag #snappedup and one (or both) of us will retweet it and leave a comment on your blog/vlog.
Thanks for taking part – and remember to pop back soon to see more great buys and leave your comments and support.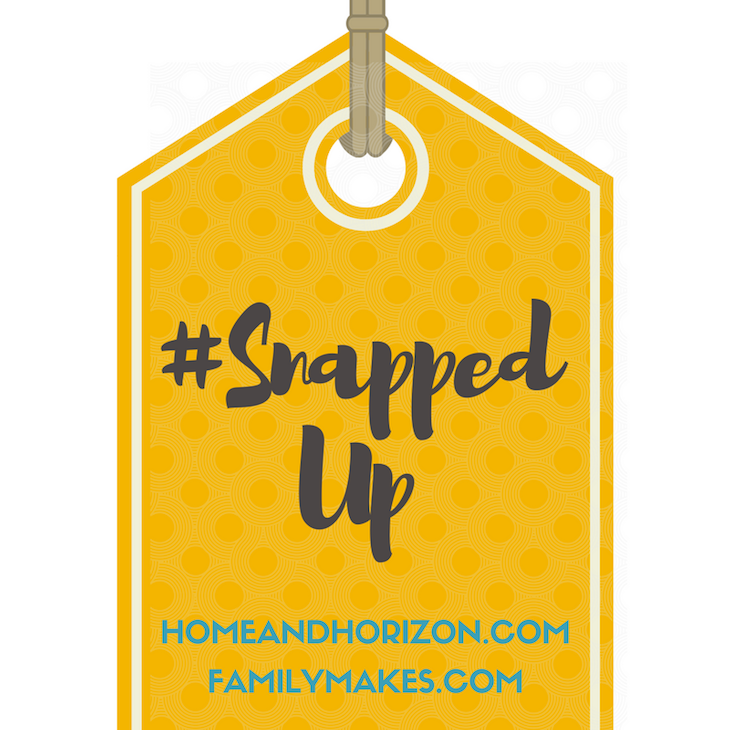 This linky has now closed. Please join us for the latest #SnappedUp linky in the series here